We want to help a rich harvest.

We have manufactured the filter more than 50 years, so we can produce the agriculture filter as well.
You can change the filter for maintenance before or after harvest.
It deals with many situations, and also it keeps the best performance even in any hard condition.
We have several filters for KUBOTA, YANMAR, ISEKI which are main domestic agricultural machine makers.
To protect your precious machine, you should care about the quality.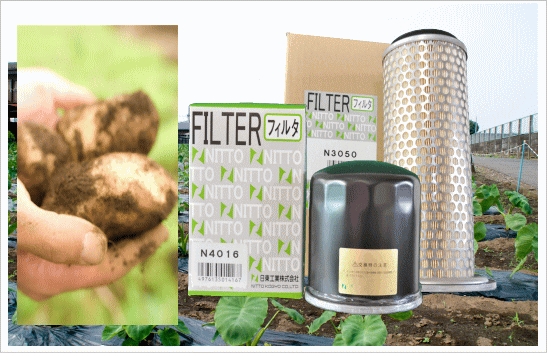 ●We have several kinds of oil and air filters. Please ask distributors.