It filters the dust, pollen, and yellow sand. The air-conditioner performance becomes better.
Our excellent filter will filter dust, pollen, and yellow sand and keep clean the air in your car.
The filter prevents to enter the dust into your car.
The higher grade filter has better cleaning performance, and it helps your comfortable driving.

The car air conditioner goes through the filter any time.

Because of always the air go through the filter, it must has the dust or pollen.
Clogging the filter causes a worse performance of the air-conditioner.

Also, the air conditioner must send the air to through the filter even though the filter is clogged. When this happen, sometimes the dust or pollen go through the filter without being filtered.

To keep fresh air, we recommend you to change it regularly.
3 Types of the Air-Conditioner.
You can choose the filter from 3 types that depend on the use.


Standard Type: To filter the dust or yellow dust, and it keeps fresh air.
High-performance Type: it will filter even smaller dust, and it keeps fresh air.
High-Deodorization Type: it will filter the dust and yellow sand. Also, active carbon absorb bad smell.

Let's carry out one year or exchange in every 15000 km. (1ml=1.6km)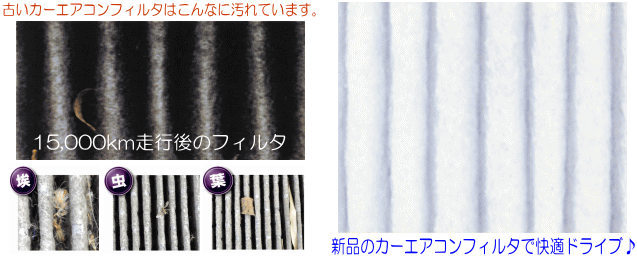 The state after a 15000-km run (1ml=1.6km) & New one
※How to become dirty by the bottom of conditions, such as a run place and a method, differs.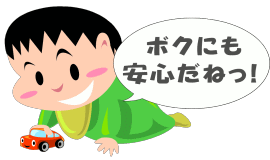 It is safe also to me.