It is the filter for cleaning the blow-by gas.

Characteristic of the Blow-by Gas Filter
The filter separates the gas and the oil mist in order to clean the exhaust fumes.

When the filter is clogged, the oil mist badly affect on the engine, boost sensor, inner cooler. Thus, we recommend you to maintenance regularly.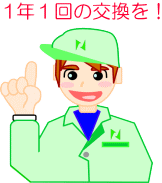 Let's exchange once for one year.
Names of each part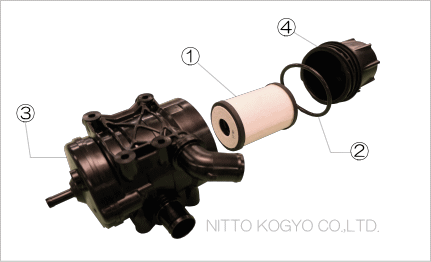 ①Blow-by gas filter
②Gasket
③Oil separator
④Lid

※The products don't include the oil separator and the lid.